×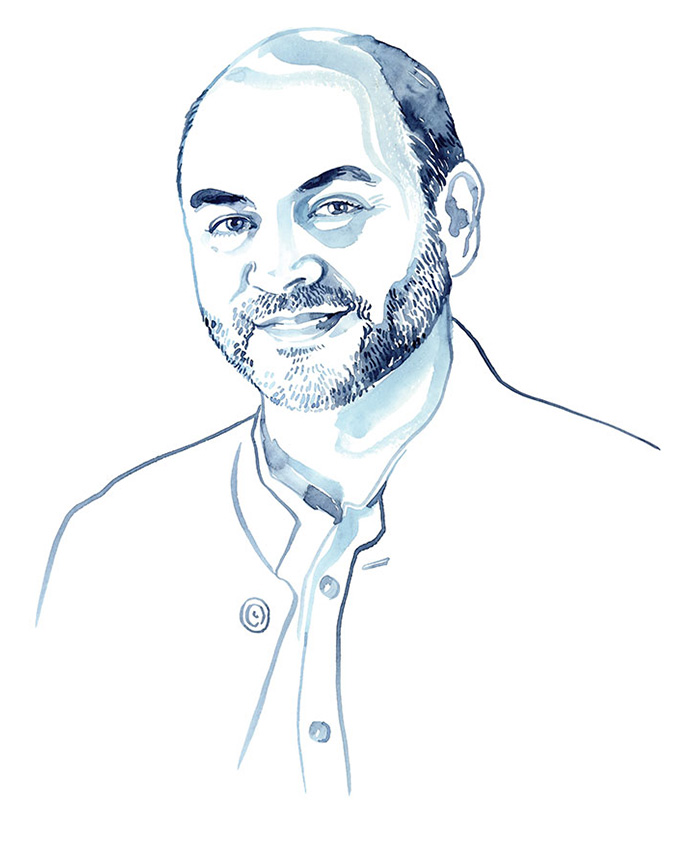 Craig Dykers of Snøhetta
Transformative Spaces: Snøhetta's Craig Dykers on the new experience of 550 Madison
Craig Dykers is a Founding Partner of Snøhetta, a trans-disciplinary architecture, landscape architecture, interiors, and graphic design practice with studios in New York, Oslo, San Francisco, and Innsbruck.
What is the goal with the new vision for 550 Madison?
Our goal is to transform 550 Madison so that there's a shared life between the public realm and the commercial realm that occurs in the building. Culture, commerce, and society thrive off one another, and we're hoping this design will open up a new future for the building and district.
How do you think people will respond to this transformation?
The existing building's formal qualities are monumental and unmistakable. It's easy for the mind to capture a view of this building from a distance, and its iconography lingers with us in our memory, not dissimilar from, say, the Chrysler Building or the Empire State Building. Our desire is not to remove or to erase that monumentality. Our desire is to refine it, especially at the levels where the building meets ground and there's a direct interaction between people walking by and the building itself.
We hope that its new monumentality will be characterized by both sculptural sensibility and a new social relationship with its context. When people see it, they won't just say, "Oh, I've seen that before. I know that building." They'll say, "Oh, I was there and I did this, and I remember my time there in the garden, or moving past it, or the beautiful light that I saw reflecting off the glass." They'll have a memory of an experience, and not just a memory of an object.
In what ways will 550 Madison be connected to the surrounding neighborhood of East Midtown?
Currently, the East Midtown neighborhood experiences a serious lack of high-quality public space. With the new design of the Public Garden at the west side of the building, we're nearly doubling the size of public space available. We're not only enlarging it, but we're providing a space for plants and smaller species of birds and butterflies to flourish, shaped by an understanding of landscape that will be unique in the city. This will become an amenity not only for those people that use the building, but also for visitors in Midtown and the surrounding districts. An understanding of landscape, habitat and how they connect us in the wider world informs all of our work at Snøhetta. It enables us to create authentic, cultural connections between a diverse range of people.
Snøhetta has completed a number of projects that have dealt with historically significant buildings and sites, such as your work on Times Square and more recently the San Francisco Museum of Modern Art.  How does your experience working with existing conditions inform your thinking on this project?
The SFMOMA expansion is an interesting example as it is also a Postmodern building, completed in 1995 by Swiss architect Mario Botta. Our approach there was to become dance partners, ourselves and the existing building. When you're dancing with someone, you don't want to move exactly like they do or you're going to step on their toes with each step, so you have to find complementary dance moves, to make your movements more elegant as you dance together rather than one dancing alone. That is essentially our perspective.
You've said that Snøhetta makes spaces where people feel comfortable enough that they might kiss one another. What did you mean exactly?
You can only create that kind of space if you make something for people in a way that they don't expect. If you try to directly make a kind of place where you want to be intimate, it will fail because you can't engineer intimacy. On the other hand, you can create opportunities for people to experience a sense of discovery, which is very important in creating a design.
At the Oslo Opera House, the inclined slope of the roof subtly challenges your body to get to the roof of the Opera. You have a freedom of movement, to change directions, and the design creates moments for you to see different perspectives of the sky. Here, the sky is taken away from you, then it is given back to you. As you rise up and slowly come to the edge, the world is kind of released from beneath your feet as you're hoisted into the sky above the ground. At that moment, your body just immediately feels a kind of regenerative power – and there are many people that usually hold hands or grab a kiss right when they're in that spot.
How do you spend your time when you're not designing buildings?
I love to go into the outdoors and just hike through the wilderness. There's fewer buildings, although a lot of landscape. But then again, you know, if you stay overnight somewhere, you start fussing over your tent.