×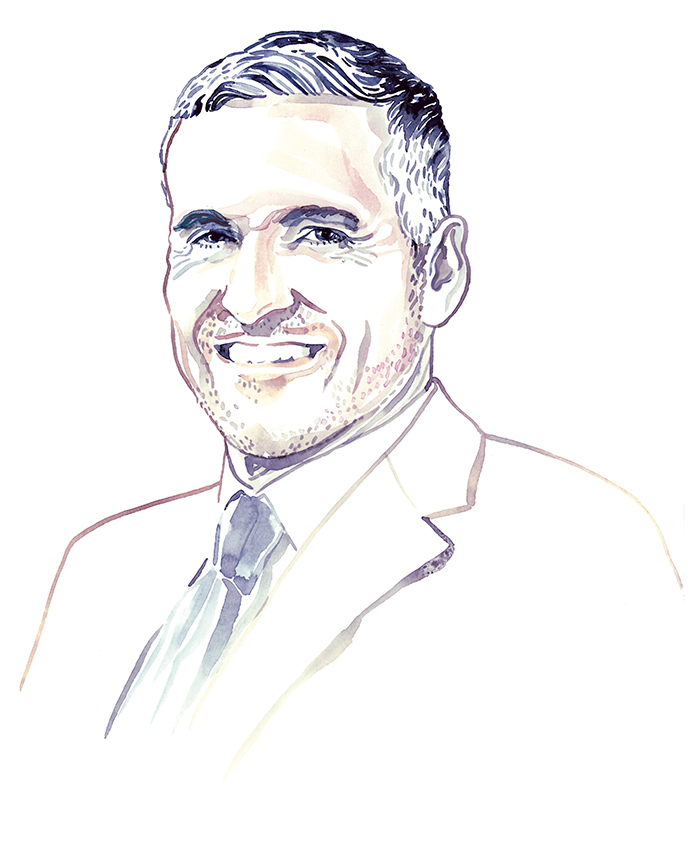 Tom Vecchione of Gensler
How Workplace is Key in Retaining Talent
Tom Vecchione is a principal in Gensler's New York office and a leader of the firm's workplace consulting practice.
The most sought after commodity in the workplace is talent. All companies compete for very similar types of workers, but they rarely step back and look at how the physical environment really can support the next generation. Workplace strategists and designers today often paint with too broad a brushstroke: "if it's happening here, it should happen everywhere." But putting everybody in open plan with the idea that amenities support it all may not be the answer. One size definitely does not fit all—there are many different kinds of workers and many types of work styles. Companies seeking top talent need to create great environments that allow workers to excel day-to-day as well as feel proud and inspired to be part of something bigger.
Today the prevailing notion is that you come into an office in order to collaborate, but equally important to productivity and creativity is the ability to focus. The reality is that collaboration and focus work are merging—workers need the ability to collaborate quickly and then quickly go back and focus quickly. The timeline between these two work styles is changing, making multiple kinds of environments more effective than one open environment. Amenities—coffee bars, relaxation areas, and wellness areas—are starting to blur the lines between work styles as well. A successful example of this blend is the Battersea Power Station in London, where the environment incorporates hospitality, cultural events, work and residential, or the library at the NoMad Hotel, where work and life all happens at the same time amid an interesting, diverse environment. The future is workplaces that blend focus and collaboration, blend amenities and work.
An office is more than a place where employees work—it is the front door for the organization. If you have the kind of office environment where you're proud to host board events or where you're capable of holding lectures or philanthropy or outreach programs, then you can invite people in and showcase who you are, what you do, and how well you do it. That's very impactful, not only for recruiting and retaining talent, but also for building new relationships and connecting with the city. On top of that, inviting people into an address like 550 Madison, a building that is famous in the hearts and minds of New Yorkers and defines the city's skyline, is a powerful statement.
Beyond the building, the neighborhood makes an impression on workers. The walls of an office are porous, and what's happening just outside effects what happens inside. Everything in New York is so densely packed—museums, hotels, lifestyle, residents—and therefore influences each other so much. You live and work and play in the same area, and you shop and go to the theater and do business in the same area. This is especially evident in Midtown. Those outside influences are so important, because they shape the atmosphere of a workplace. For a CEO, locating your company in a place that's vibrant, active, dynamic, with lots alternative influences and diversity will shape how your company grows.
Today workplace design must look more and more to alternative kinds of building types in order to evolve: when hospitality influences a workplace, it is reshaped around amenities; the worlds of technology and academia reshape workplace with learning capabilities and the ability to continually learn in the work environment. Workplace has broken the mold of being just offices and desk space. In the last decade, the biggest influence on workplace design are not the best practices of what other people do in the workplace but the influences that come from outside of the workplace. Truly innovative workplaces look to other things.